Verde Christian students help two brothers fight leukemia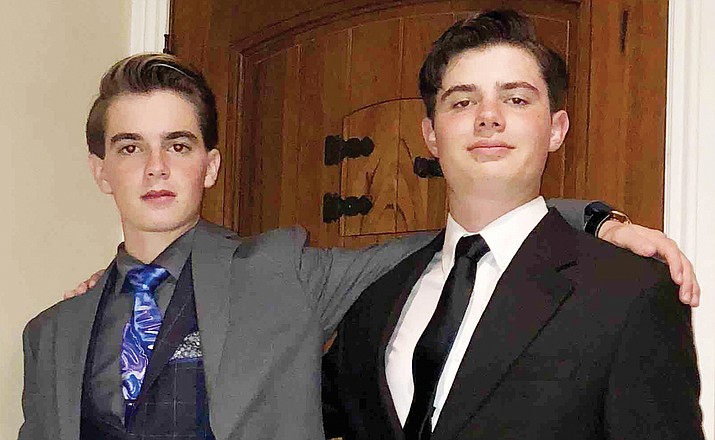 Originally Published: December 22, 2018 11:33 a.m.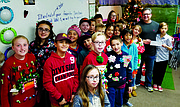 COTTONWOOD – More often than not, folks know Adopt-a-Family as the program that helps families with money for food and presents each year at Christmas.
But Betty Midkiff's fifth grade class at Verde Christian Academy recently gave to a local family something even more meaningful.
Two brothers – former students at the Christian school in Cottonwood – have leukemia. So Midkiff talked to her students about the meaning of Christmas, and they raised $722 to help 15-year-old Brady and 17-year-old Aidan Skoch fight the disease.
Sophomore Brady Skoch has had to leave classes at Mingus Union High School to go to Washington D.C. with his mother for treatment.
Russel said that Brady is currently entering his second round of cancer treatments and that "this round will be difficult."
Aiden, also attending Mingus Union, is a junior and recently performed in the school play "A Christmas Carol."
"After hearing of the Skoch family's struggle, they decided to get involved," said Ben Russel, lead administrator at Verde Christian Academy. "Mrs. Midkiff encouraged them not only to ask their families to assist, but to ask others to get involved, and to do odd jobs to raise funds themselves as well."
In addition to the money the children raised, the school donated another $300, which Russel said allowed the children to give Kevin Skoch a $1,022 check.
"Mr. Skoch grabbed for the tissues as he listened to the students telling their stories," Russel said. "He then shared how grateful his family is to the class. It was a powerful scene, watching the students as they listened to Skoch tell his story. This Christmas will be a memorable one for those involved."
The Skoch family has a GoFundMe page as they raise money for medical expenses, www.gofundme.com/skochboys.