Verde Independent 
Verde Valley Christian School now Verde Christian Academy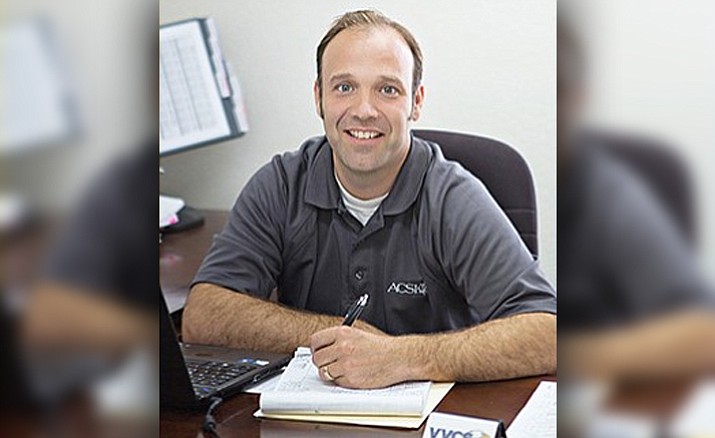 Originally Published: September 5, 2017 1:35 p.m.
COTTONWOOD – Despite a reputation for both academics and faith, the folks at Verde Valley Christian School have spent the past few years considering a new name for their academic program.
With a new website, the renamed Verde Christian Academy continues its mission while increasing its focus on "providing a rigorous academic environment for children," says Ben Russel, the school's administrator.
According to Russel, Verde Christian Academy is a ministry of the Verde Community Church.
Besides the new website, the program has a new logo and what Russel calls a "whole bunch of new, fun VCA collectibles." Verde Christian Academy is also in the process of developing new signage.
For close to four decades, Russel says the program "has come to mean dependable quality education infused with values and Christian worldview.
"This year represents fresh change," he says. "Our desire is to communicate our focus on academics and spiritual formation with families in our community. This is the simplest way to let you know who we are and what makes us unique; same commitment to strong values and a renewed focus on reaching."
Verde Christian Academy has also hired a part time Professional Learning Coordinator. A teacher at Grand Canyon University, where she is also studying to earn her Doctorate, Lisa Clemson is "passionate about student learning and is plugging in with us on Wednesdays to help us take the next steps of learning and growing," Russel says.
The school's academic direction, which Russel says has been implemented for the past five years, includes curriculum mapping and development, as well as classroom best practices.
Russel says that last year, the school focused on mapping its language curriculum.
"This means that we want to ensure that we have intentionally developed a plan for what and how students will learn in language from preschool through fifth grade," he says. "Schools often simply teach from a textbook and rarely complete it by the end of the year.  This can cause gaps in student learning."
So Verde Christian Academy has been working hard to provide what Russel calls "engaging lessons that are differentiated for student strengths."
"This means our students are receiving instruction closer to their ability levels," Russel says. "They are also receiving many opportunities to process their learning with peers. Research shows that these techniques can vastly improve student learning."
For more information, visit myvcacademy.com or call 928-634-8113. Verde Christian Academy is located at 102 S Willard St. in Cottonwood.
https://www.verdenews.com/news/2017/sep/05/verde-valley-christian-school-now-verde-christian-/