VERDE VALLEY EDUCATOR OF THE WEEK: Rhonda Johnson
Preschool assistant director, Technology Teacher, Librarian Verde Christian Academy Cottonwood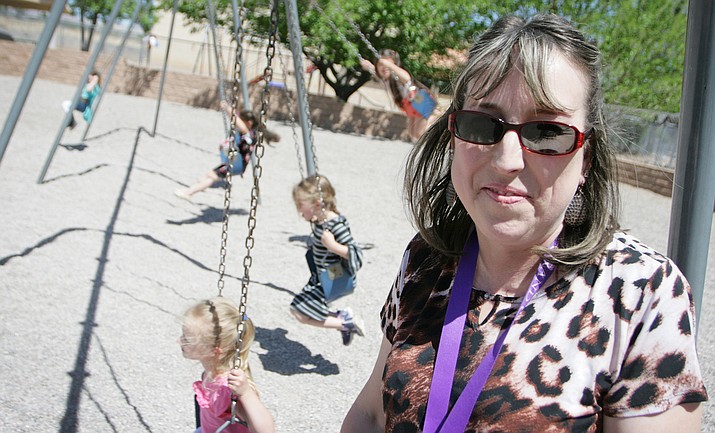 Originally Published: May 29, 2018 3:15 p.m.
COTTONWOOD – Jack of all trades, master of none. Nobody at Verde Christian Academy would say this about Rhonda Johnson.
As the school's assistant preschool director, technology director and librarian, Johnson wears "a lot of hats and wears them all well," said Ben Russell, the school's lead administrator.
"Mrs. Johnson's skills vary from teaching and loving on preschoolers, to teaching technology class and managing the library," Russell said. "These myriad responsibilities necessitate a lot of skills and talents on her part."
To handle a variety of tasks at the proverbial drop of a hat, it helps that Johnson is "always calm and has a positive outlook," Russell said.
"She is a passionate gift-giver and often showers staff with blessings and gifts," Russell said. "She brings a great spirit to our staff, spreading cheer like Arizona sunshine."
In her fifth year at Verde Christian Academy, her eighth year as an educator, Johnson did not know until college that she wanted to teach.
"In high school I told everyone that I just wanted to be a good mom," Johnson said. "When I went to college, I went into Elementary Education. Now part of my teaching is the littlest (preschool) and feel like I am now able to be a mama to my littles, as I call them."
What Johnson likes most about her work is the "variety of subjects and students that I get to teach and reach."
TEACHING STYLE
Johnson said that her teaching style is "inquiry based."
"In preschool, I allow my students to do centers that are open to them using a variety of developmentally appropriate items and letting them discover how to use them," Johnson said. "This open center time is over half of their time in preschool each day and also leads to differentiated instruction, play-based learning, and kinesthetic learning. These are all vital parts of a child's learning and development."
NOTABLE
"In the area of education, this public award of educator of the week would be my first notable recognition."
QUOTABLE
"We are not born with empathy. We have to be taught it."
DID YOU KNOW?
Johnson is a third-generation teacher. Her mother and grandmother were teachers.